15 February 2019
23:04 -
Sensation: President Donald Trump imposed a National Emergency in the United States. "Harakat": This is a good sensation!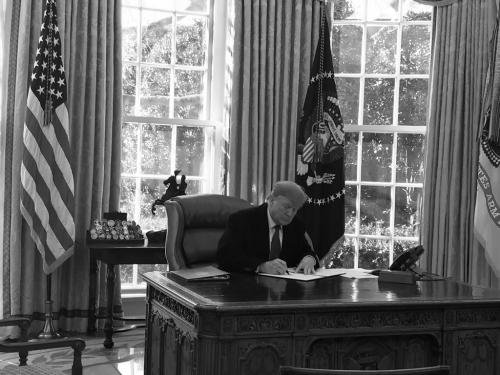 US President Donald Trump has signed a National Emergency in the United States. This is what his press secretary Sarah Sanders tweeted.

Sanders published a photo of Trump at the table in the Oval Office and accompanied the publication with a signature.

"President @realDonaldTrump signs the Declaration for a National Emergency to address the national security and humanitarian crisis at the Southern Border" wrote Sanders.

Earlier, the media reported that Donald Trump intends to get $ 8 billion to build a wall on the southern border of the country due to the introduction of the state of emergency in the country.

"HARAKAT": Yesterday, the upper, today lower chambers of the US Congress approved the State Budget. Donald Trump signed the document and the government shutdown ended.

But, the State Budget does not provide enough money to build a wall along the border with Mexico. Therefore, Donald Trump declared a National Emergency to find a way to raise enough money to build the wall. The wall is his pre-election campaign promise. However, we must understand that this is a necessary step in terms of the future of the United States and Trump wants to take this step. Well done!

Photo taken from Sarah Saunders' page on Twitter.